What is Company Strategy?
The company strategy is the result of the 1st strategy workshop of both Volkswagen Automatic Transmission Tianjin and Volkswagen Automatic Transmission Dalian in April 2019. Its objective is to enable the two factories to unite in the transformation of the automotive market and to better respond to new challenges.
Our company strategy is composed of three major sections: VISION, MISSION, and STRATEGY.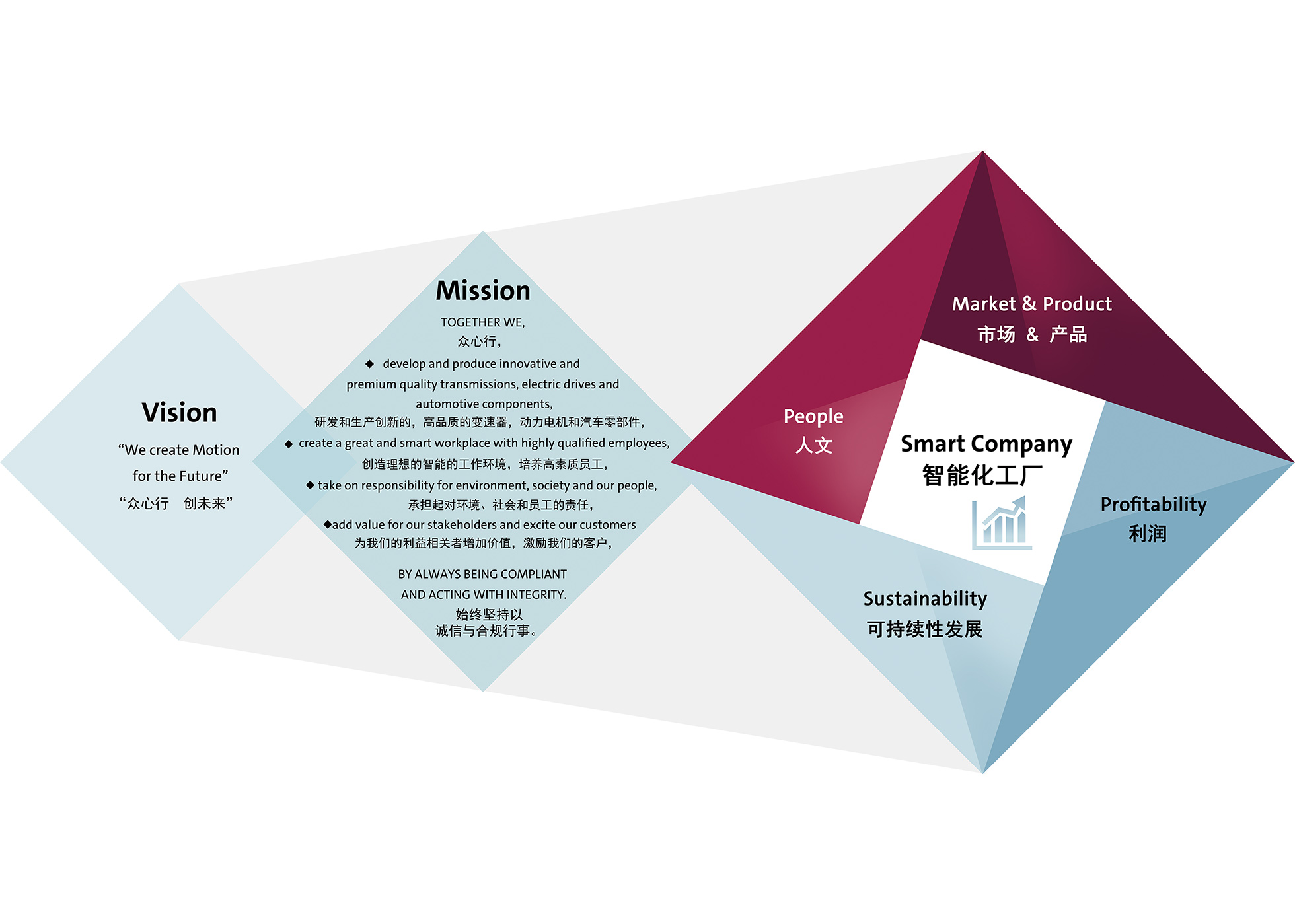 VISION can be also translated into our slogan, that is, "WE CREATE MOTION FOR THE FUTURE".
MISSION involves more in content and explains the tasks we shoulder from various dimensions. First of all, developing and producing innovative and premium quality transmissions, electric drives and automotive components. Secondly, creating a great and smart workplace with highly qualified employees. Thirdly, taking on responsibility for environment, society and our people. Last but not least, we add value to our stakeholders, motivate our customers and always act with integrity and compliance.
The third part of the company strategy is the five STREGIC FIELDS including people, smart company, profitability, sustainability, market and product, from which further detailed initiatives have been developed covering almost every aspect in our daily work, such as: energy saving and emission reduction, spare parts localization, providing more opportunities for W2W, shopfloor management of indirect employees etc.